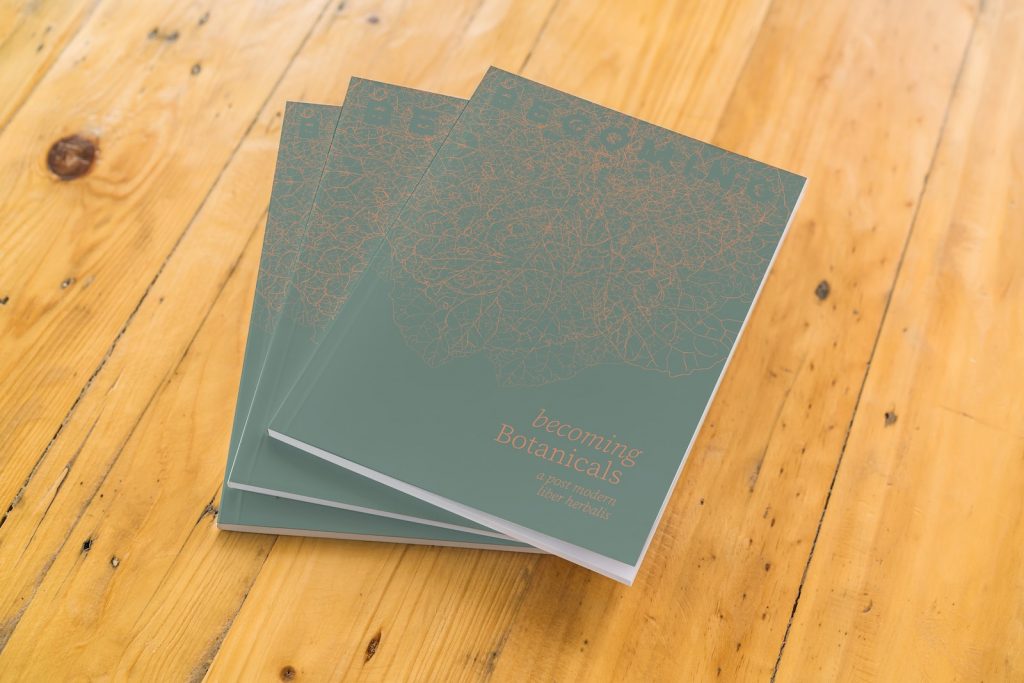 becoming-Botanicals is an exciting new publication featuring contributions from over 50 international artists, researchers, and practitioners who are passionate about rekindling and re-examining our human relationship with plants. Artworks, essays, poems, and provocations sit side-by-side in this multi-disciplinary kaleidoscope of botanical ponderings in the form an Herbal Encyclopaedia. —-

The book features 46 entries from over 50 international artists, researchers and practitioners spanning 6 continents–beautifully fusing academia, scientific and ecological research, art, and creative practice. 

Objet-A Creative Studio.
Last September there was a call-out for submissions to this anthology, a joint project between academics at the Royal Conservatoire of Scotland in Glasgow, and The University of Wisconsin-Madison. As you can imagine, this is just my sort of thing, and I submitted some of my herb poems. The Herb for Nightmares, about thyme, was accepted, and it will feature in this lovely book will be out in June of this year.
In fact there was a lot of good quality response to the call-out, and the publishers soon found that the project needed to be bigger than they first expected. Publisher Josh Armstrong writes:

When we first began the project, we imagined that we would print a small pamphlet with a few essays. With the overwhelmingly positive response from our call-out we decided that we should create a more full digital publication to feature more entries than we could in print. BUT–then we thought that we should follow our ambitions and the positivity of the contributors and have decided to publish all 46 entries that we selected; thats about 140 pages! 

Josh Armstrong, editor
In order to deal with this expanded project, Objet-A Creativity have set up a fundraiser at Indie-go-go. The perks look very interesting! So, if you find this subject interesting, please have a look at their page, and consider pre-ordering some of the products available.