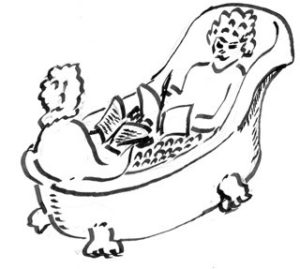 The Bath Hotel, 66 Victoria St, Sheffield. S3 7QL

Tuesday  June 12th 2018       
 7.30p.m.
Elizabeth Rimmer and David Troupes
plus Open Mic
Hosted by Jenny Hockey
A chance to immerse yourself in two different  landscapes – with Scottish poet Elizabeth Rimmer who writes from  the wild edges of settled lands and communities – and David Troupes who explores the dialogue between the human body and New England's large, unfettered places.
Elizabeth Rimmer has published three collections of poetry with Red Squirrel Press, Wherever We Live Now, (2011), The Territory of Rain, (2015), and Haggards in 2018. She has always taken an interest in herbs and how we use them as symbols for the values we cherish, and produced a modern translation of the Old English Charm of Nine Herbs in 2017. She has edited two poetry collections for Red Squirrel Press, and the most recent anthology of the Federation of Writers (Scotland) Landfall.
Her website is www.burnedthumb.com
David Troupes has published two collections of poetry, Parsimony (2009) and The Simple Men (2012), and a selection of more recent work appeared in Carcanet's 2015 anthology New Poetries VI. He is currently a Fellow of the Jerwood Opera Writing Programme, collaborating with composer Joel Rust on a new science-fiction opera. Last year he completed his PhD at the University of Sheffield, on the topic of Ted Hughes and Christianity. He also produces a comic strip, Buttercup Festival, which has been featured in PN Review and Poetry Wales, and can be read online at www.buttercupfestival.com.
As usual there will be our superb Open Mic
See you there!  Jenny
Follow Writers in The Bath on Facebook