And here it is. I can't tell you how delighted I am with this cover. I'm particularly thrilled that I can identify almost all of the plants, and that many of them are growing in the actual haggard near me that inspired some of the poems. The typesetting and layout inside are a joy too. Designer Gerry Cambridge has done a wonderful job – just wait until you see the introduction page to The Wren in the Ash Tree. I can't thank Gerry enough for this beautiful job.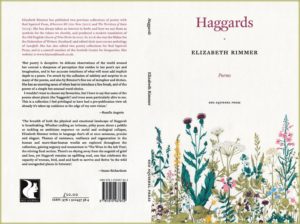 There are other people who should be thanked for getting Haggards this far. Some of them have been  mentioned in the acknowledgements page (but you never remember them all). Some of them will be getting a mention next week. Today I want to thank not only Gerry Cambridge but also my wonderful publisher Sheila Wakefield, founder of Red Squirrel Press, who has done her usual miracle in getting the book out, despite the battles with more than average turbulence in the professional and personal lives of both of us. I don't know where I would be without her!
In other news, you can now buy my previous books on amazon :
and
And if you felt like reviewing it, that would be lovely!