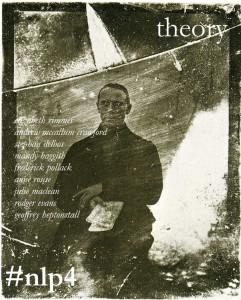 This is the cover picture of the wonderful on-line magazine New Linear Perspectives where you can find four of my poems under the heading Inhabitation. This is a steal from David Morley who gave a poetry workshop when I was in Wenlock, which he described as 'imaginative inhabitation' of the Priory grounds where we were sitting. It makes a good description of the whole of The Territory of Rain, come to that.
There will be poems of mine in the new issue of Southlight too – issue number 16. This magazine doesn't have its own website, but it is based in Dumfries and Galloway, and covers some of the very best Scottish writing – so you can see I am very honoured to be on their list!
This weekend is the glorious Callander Poetry Weekend, hosted by Sally Evans and her husband Ian King at the Callander Bookshop, from Friday afternoon to Sunday evening (5th-7th September). You can see the crowded programme of events here,it doesn't give much indication of how rich or how varied this mix of poets is, or how friendly and welcoming the atmosphere gets. There's an awful lot of poets who have gone on to be published and perform on bigger platforms who got their start at Callander, and lots of us are delighted to have launched books here.
Next month Red Squirrel Press will be launching an anthology of poems inspired by popular culture called Double Bill, (edited by Andy Jackson) at the Scottish Poetry Library, on  the 4th of October. It's a follow up to the enormously successful Split Screen, which dealt with film and tv. This time there's music  too, and I have a poem about Nirvana in it. There's an awful lot of brilliant poets in it, and the launch event should be spectacular. More details as i have them, nearer the event.
There has been a serious lack of herb postings on this blog. To date I owe posts on oregano, marigolds, poppies and, I think, bergamot. They won't be up for a week or two, because of family stuff, but the project hasn't been abandoned. Oh, no, far from it. I've dug over the patch for the world's smallest knot garden, which will be planted up after Callander. And the first two new poems have been written – I'll be reading one at Callander. I've ideas for a few more, too, with bees in them, and machair and flamenco – among other things. Now that summer is over (yes it is, the elder berries are ripe, which is pretty definitive) I'm invoking a phrase from Kenneth White – 'Poet, use well the winter.'