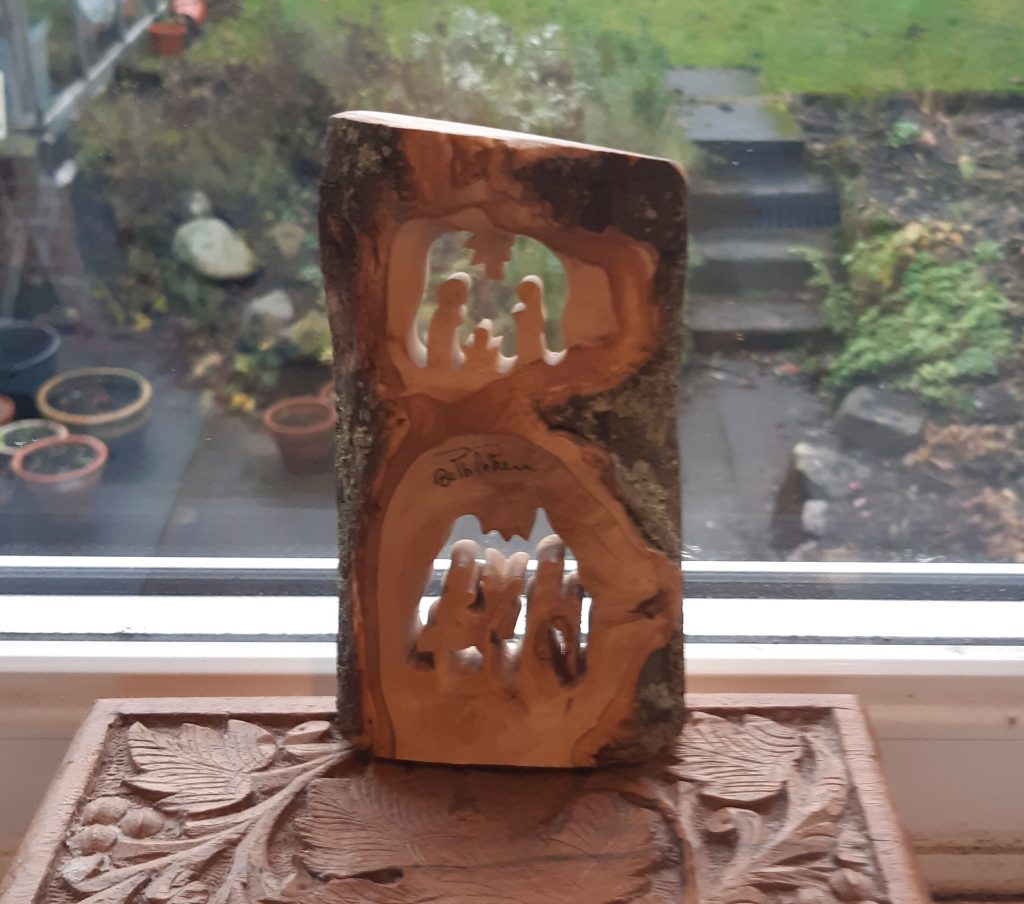 Las Posadas is a Mexican tradition, commemorating the journey of Mary and Joseph to Bethlehem, asking for lodgings being refused, and at last, finding a space. It is usually a street party with lights, food, piñatas and a dialogue song between Joseph and the innkeeper. I don't suppose many street parties will be happening anywhere this year, but there are some groups who celebrate it more quietly. They meet to pray and reflect on the journey to Bethlehem in a modern context. Why are people homeless, cold, hungry, alone? Why does a pregnant woman have nowhere safe to have her baby? Why do refugees have to leave their home lands? In other countries people leave a candle burning in their windows in memory of the Holy Family, and to guide a homeless person or a lost traveller to a safe shelter.
This year I have questions myself. Why do Unicef have to come to Britain to feed starving children? Why is Priti Patel trying to remove the right to seek asylum from migrants arriving in small boats? Why does the BBC have to employ a 'reality check' correspondent? (don't journalists do that as part of their actual job?) Why does Scotland have the highest drugs death rate in Europe? Why are people homeless? Why does a pregnant woman have to prove she has been raped in order to get support for her child? Why do people who have lived here for years have to leave this country?
Yesterday I put up a tweet saying that in Scotland we are lloking for a different way to define belonging, and national identity, that talks about alignment and allegiance (to a place and a community) rather than birthright, and two hundred and two people liked it. It is more an aspiartion than an achievement – we have examples of horrible racism here, plus a lot of ignorance and complacency – but that's a lot of people who are trying to make things better. Here is last year's Christmas poem, (there may be another this year, someone just sent me a prompt). I'm leaving a light in my windows!
Las Posadas
Snowflakes kiss the window panes
so softly and the garden levels
under its thick white quilt, a gentle sea
of cold, relentless. It hides the hollows,
the pond and sudden steps to the yard.
Bird feeders fill, and empty and sparrows
squabble with the unaccustomed gangs
of waxwings, blackbirds, a yellowhammer
flashing citrus in the grey light, reed buntings
that seek a refuge from the ice, the wind,
the cruising buzzard. It is the time
to welcome the lost, share food and fire,
make room where there is none, and give
to those who seek it, peace.