The front garden is quite colourful this week, but it is telling me very forcefully that I have a lot to learn about this soil. Oh good, I thought, when I tested it in spring. It's neutral and holds water well. No, it isn't. It is alkaline becuse of the drift of coal measures just below the surface – pebbles of limestone and mudstone embedded in thick rubbery clay. It is neutral where the previous gardeners put lots of peaty compost, but where I dug up the scrubby lawn and corporate clumps of senecio the developers left, the soil is fine and stony, and where I have sifted out as many stones as I could bear to lift, the rain drains away as if through a colander. The camellia I brought from Stirling is not happy, but the lavenders love it. They like the fine soil and the sunshine, too. I hadn't appreciated just how much more light and warmth this garden gets either – there's a hosta in the back that looks positively bleached. Plants like the violets I thought would relish a sunnier place than they had in the old garden are telling me it's all too much, and clamouring for a bit of dappled shade.
Living here is like learning a new language. There's a fizz and a sparkle about it, a generosity of flowers and insects that I didn't know, but also a ruthlessness in the slugs that have eaten all my seedlings and the sawflies that have decimated the roses. I can grow things here I never expected to grow before, but I have to water and mulch more often. There are ladybirds and blue tits in abundance, but they aren't dealing with the aphids as well as I expected – I think there isn't yet enough cover for them to feel safe here, especially as there are a lot of cats in the estate. I'm going to have to plant more and save water, learn the new pests and deal with them, follow the patterns of cloud and sun – which I still can't help feeling is in the wrong place, or coming from the wrong direction. It's complicated too, by the dips and hollows, the angles at which the garden slopes away towards the south and west, and the insistence of plants I thought I would leave in the haggards. Look at this St John's wort, crashing my planting of borage behind the juniper!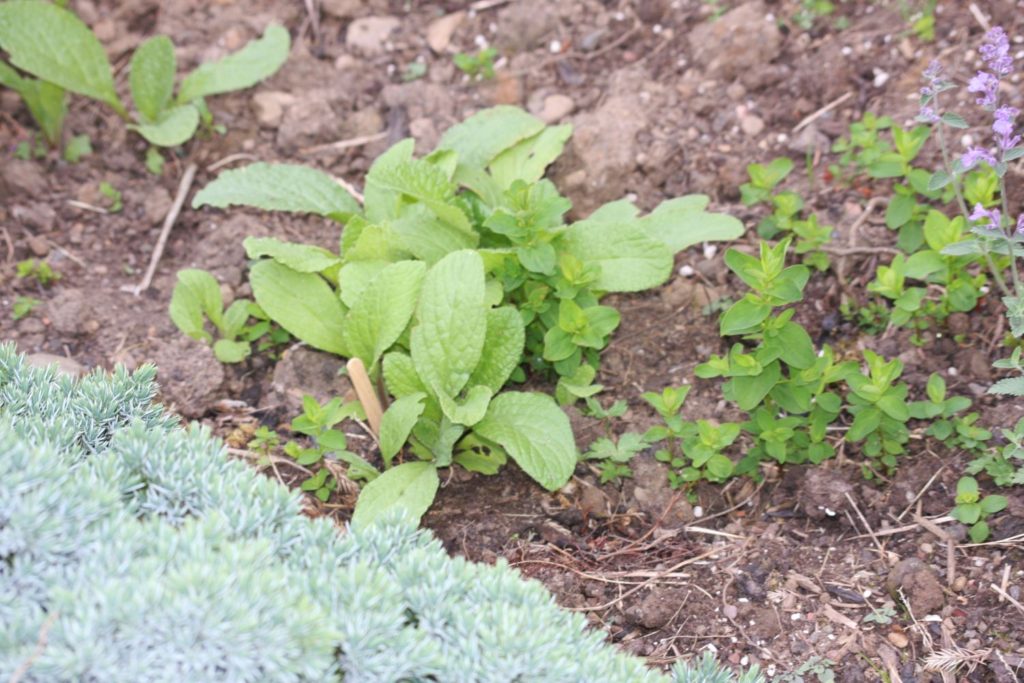 The poetry is struggling with this new territory, too, but there are lines coming through, and a whole new poem, which I'm going to be reading tonight at this lovely on-line event – Chill Out Session organised by fellow Red Squirrel and Stirling Makar, Laura Fyfe.
https://www.facebook.com/events/1196564294410979?ref=newsfeed
It would be lovely to see you there!