Robert MacFarlane was talking on Twitter this week about herbals, and asked if anyone had one or used one, so I said I had made one and then I thought it might be interesting to show you mine.
I suppose it is fifty years ago, give or take, since I created my first herbal. You can see that There have been a few changes over that period – the smaller, faded and discoloured pages are the first ones – we didn't have A5 paper in those days, and my handwriting has developed some since then. It isn't in the original binder, either – that succumbed to hard wear several years ago, and I now have a very robust one from Staples.
My drawing skills haven't though! That little yellow picture of peppermint was cut from an original paper bag of Ricola cough candy – which I still buy – and the little picture of salad burnet on the bottom page was laboriously traced and coloured, but bears very little resemblace to the real thing. These days I rely on photos, which are quicker and give me much better results.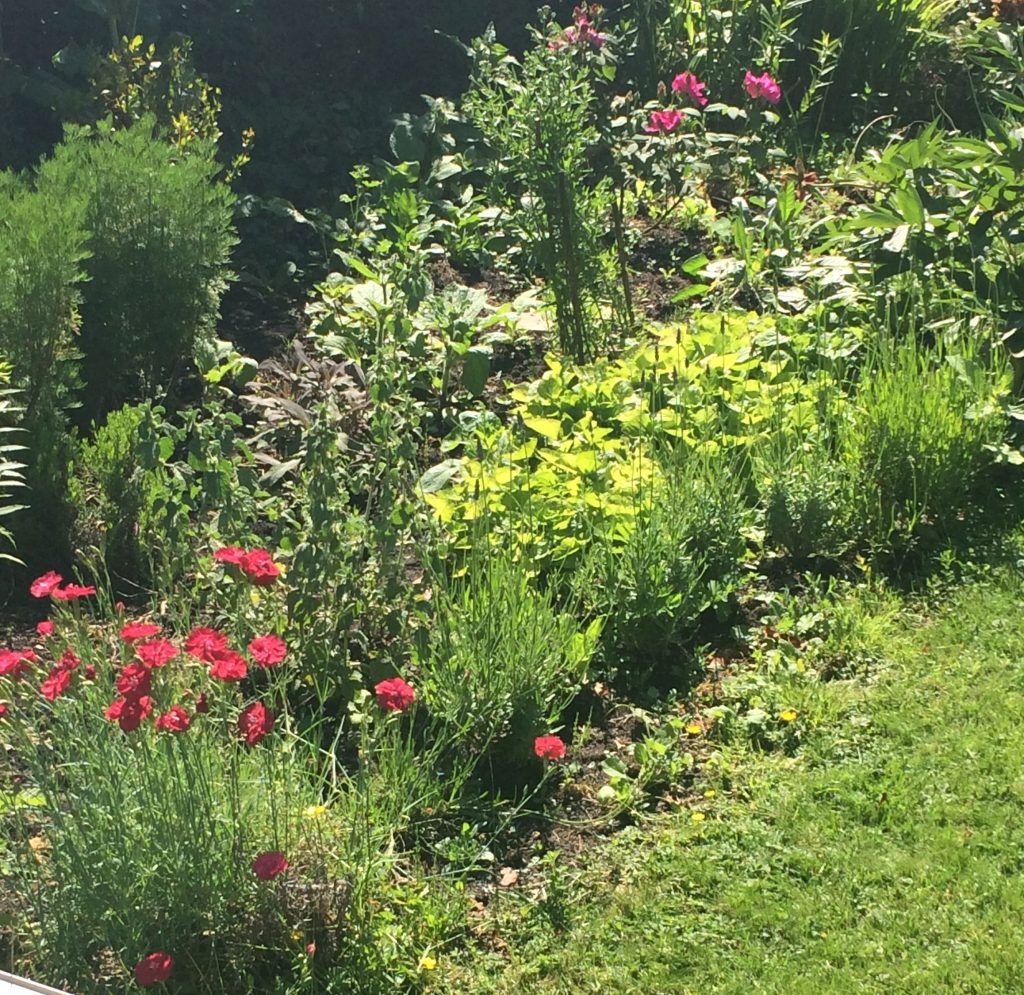 I'm still adding to it, as I learn more about the place plants have in our lives. I have used it to cook from, make medicinal teas, skin balms, pot pourris and more recently, to dye from.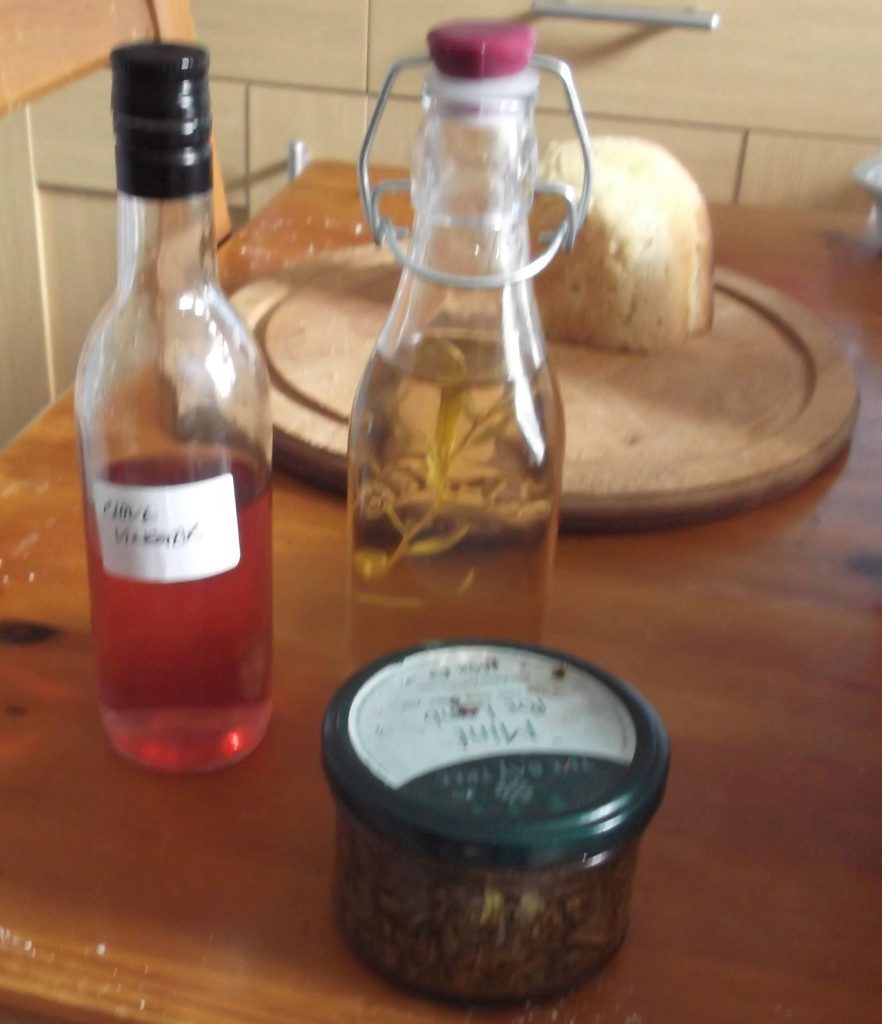 I used it for the Half a Hundred Herbs posts, the Haggards poems, and for the background for my translation of the Charm of Nine Herbs, and I'm using it now as material for the 'inspired by herbs' newsletters. That's not bad, for fifty years!