I won't be doing this often, don't worry. But something exciting just happened in my family, and I feel the need to celebrate – and include a bit of shameless promotion of the power behind my on-line presence.
This is Naomi, my younger daughter. She is also NMRimmer, who designed this site – and the two previous ones – and recently, after a complicated and difficult time, she went freelance and full-time as a designer of websites and social media platforms. She has a lot of really impressive skills, having trained as an animator during her Computer Arts degree, but in this post, I'd like to give her a plug as a designer for writers, and tell you why her approach works for me.
I started blogging a long time ago, to establish a web presence, first on LiveJournal, then on Blogger and finally on WordPress. I was looking for a way to circulate keep alive work that was long out of print, and to promote work that was beginning to be accepted by magazines. I hadn't many IT skills myself – for a long time I had Babar's Guide to Computers, written by my older daughter, and including such gems as How to Switch It On, How To Save a Document and How to Switch It Off, pinned to the wall behind my desk – but I was beginning to see that if you were outside of the big cities, poetry was going to happen on-line, and I wanted to be there.
Naomi built me a site which was simple and easy to navigate and understand, and, critically, easy for me to update myself, without having to deal with anything complicated. It was also finished with an eye to detail which made it look elegant and attractive. Over the years we have both updated our skills, and Naomi's sites can do anything I am likely to want, while looking fresh, professional and easy to search – and I can still update it, edit it and reorganise it myself.
And, in conjunction with it, she also helped me with my facebook page and twitter accounts, which can be co-ordinated so that blog-posts are posted on facebook and twitter without you having to do more than hit the 'publicise' button, and designed these: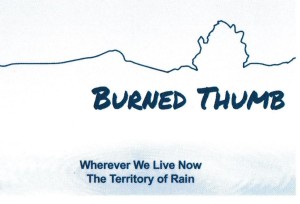 Nifty, aren't they?
So, if you have just had a book accepted, and your publisher thinks you need an on-line presence, you know where to look.
Advert break over. Next time I'll be posting about StAnza, or tomato seeds or Sorley MacLean and things will be back to normal.