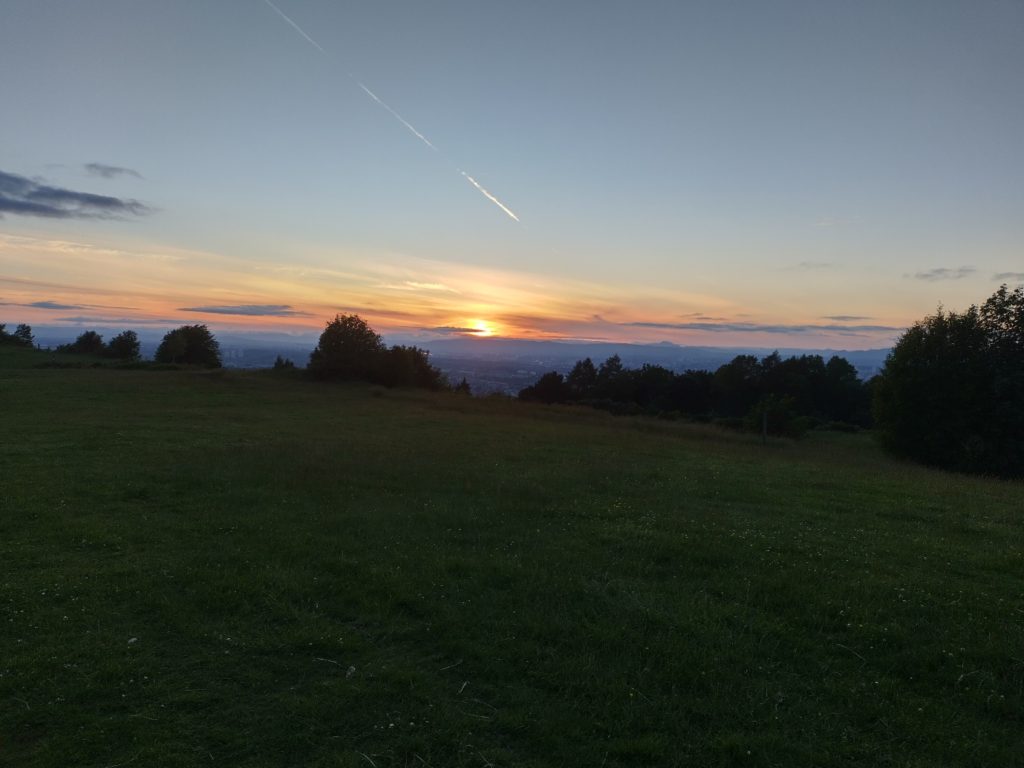 This was pretty much the last day that went to plan, Midsummer's Eve. We went to watch the sunset, and it was rather lovely, in spite of the midges. And then we both got covid. Two trips and a birthday party had to be cancelled, we had several days of headaches, exhaustion and bad cold symptoms, and one trip to A&E, fortunately without lasting harm, though the the after effects linger – a poor sense of smell in my case, a wobbly voice in my husband's. Bad timing all round, but we are past the worst.
And finally, the bookshelves have been installed in the new library, and all the books are unboxed.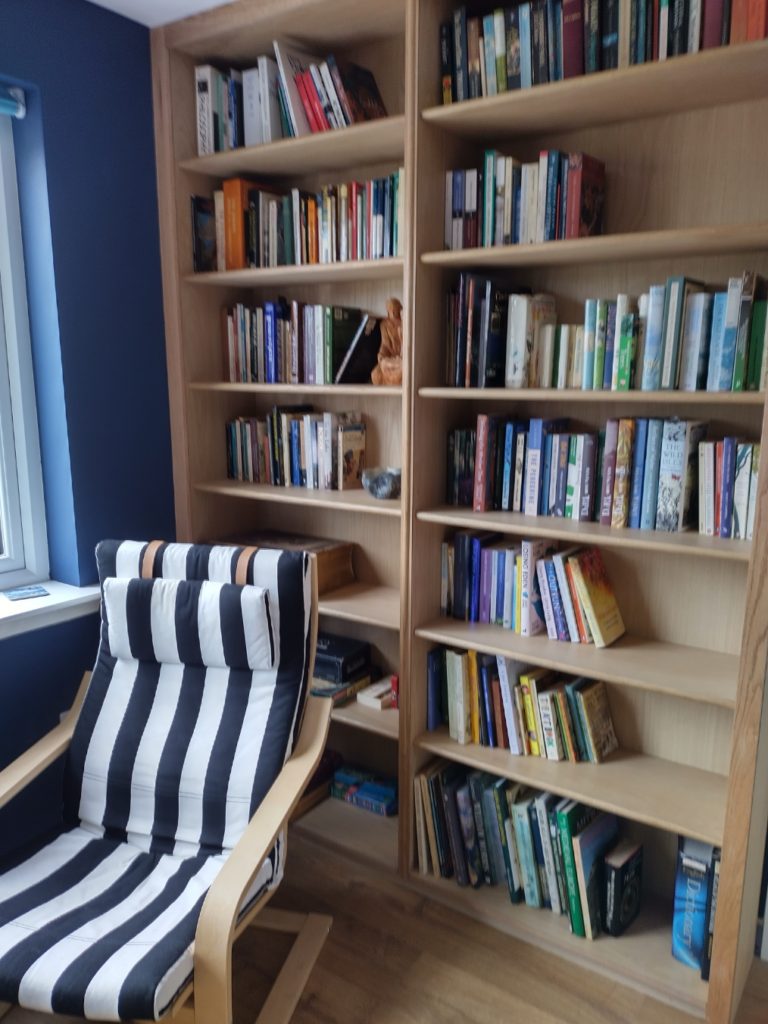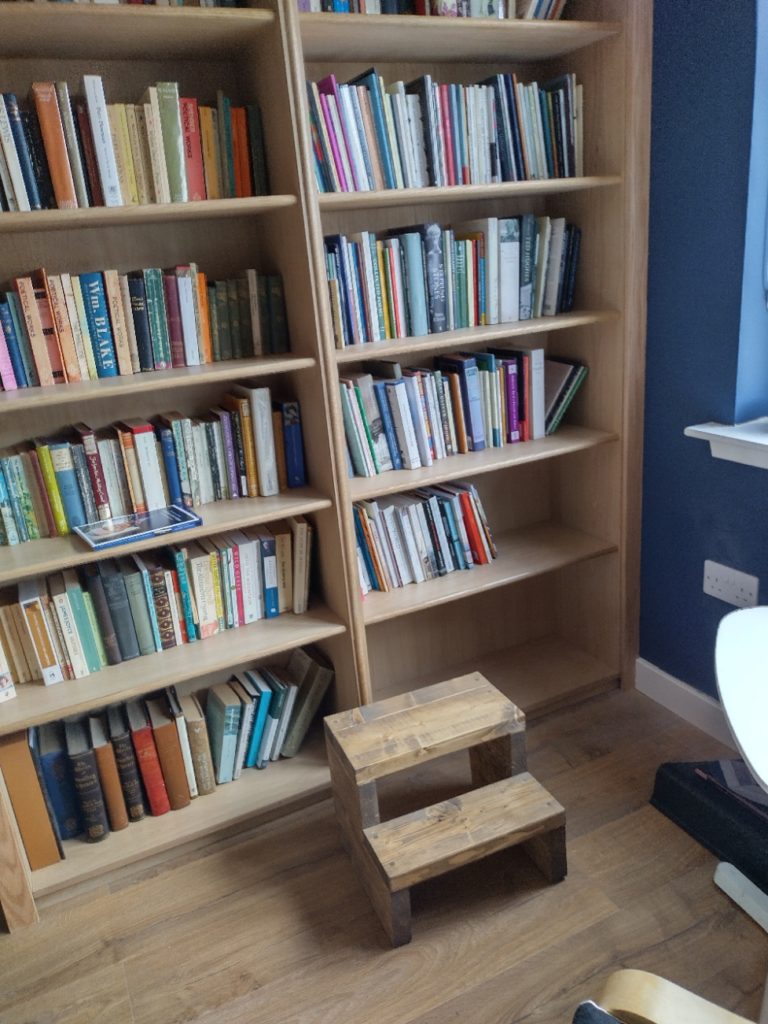 It doubles as a chillout space for when family life is too noisy or hectic, and I hope it will be used for jigsaw puzzles and board games, editorial meetings and geopoetics discussions.But best of all, all the books are now where I can find them, and I can start on some of the reviews and research I have been planning.